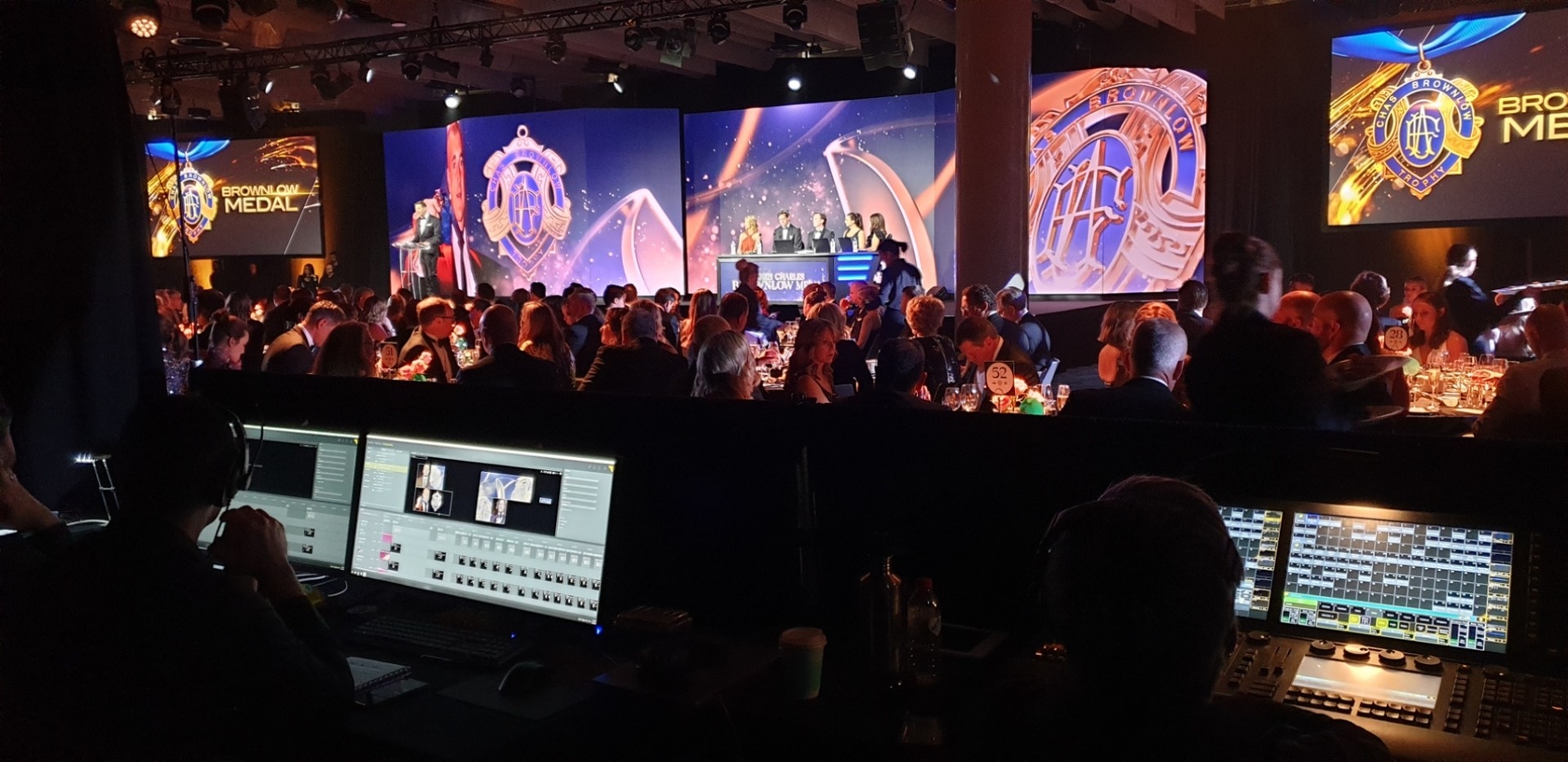 Perth became the proud custodian of footy's night of nights on Sunday as Optus Stadium hosted the 94th Charles Brownlow Medal.
With a little over three weeks notice, the PAV team worked tirelessly alongside the AFL and partners to design, plan and execute a stunning live broadcast ceremony in front of 800 guests within the River View Room.
Led by PAV's Venue Manager Matt Wardrope we made sure guests shone on all 48 meters of the famous Brownlow red carpet and accompanying media wall.
Ballroom AV included Panasonic 20K projection, L'Acoustics KIVA audio and over 200 lighting fixtures.
All vision including over 50sqm of stunning 3mm LED was controlled by PIXERA media servers via Barco E2 control.
We couldn't be prouder of the result and thanks to the army of over 40 staff that made the dream possible.